By accepting you will be accessing a service provided by a third-party external to https://fountainvalleypoa.com/
Veteran SWAT Operator Honorably Steps Down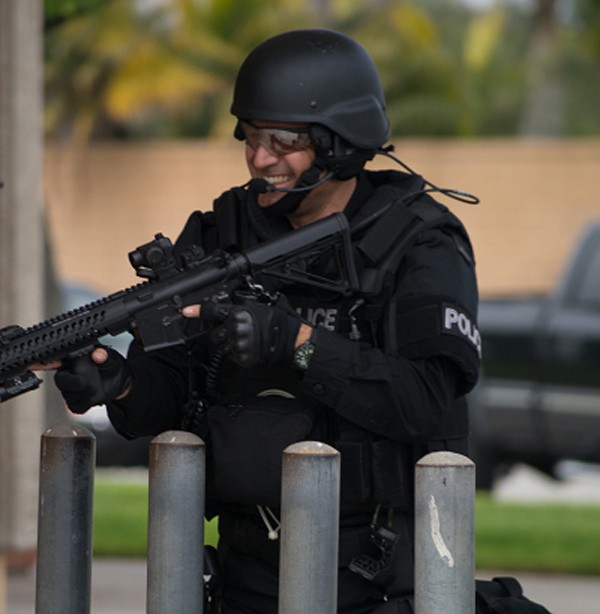 After nine years of dedicated service as a West County SWAT operator, Fountain Valley Police Officer Oscar Valencia stepped down in good standing on February 22, 2016. Officer Valencia is a veteran among the team members and worked within the containment element of the SWAT team.

Participating as a SWAT team member takes a physical and mental toll on operators over their years of service. Long stand-offs with suspects and ten hour training days wearing full tactical gear can be grueling and unforgiving. Officer Valencia maintains a professional approach to police work and his presence on the team will be sorely missed.

A short time after his resignation memo was accepted, he was presented with a plaque in appreciation of his nine years of hard work and commendable service. Thankfully, the citizens of Fountain Valley will continue to have Officer Valencia serve their community in his primary capacity as a police officer.


Sergeant Mike Parsons
West County SWAT Operations