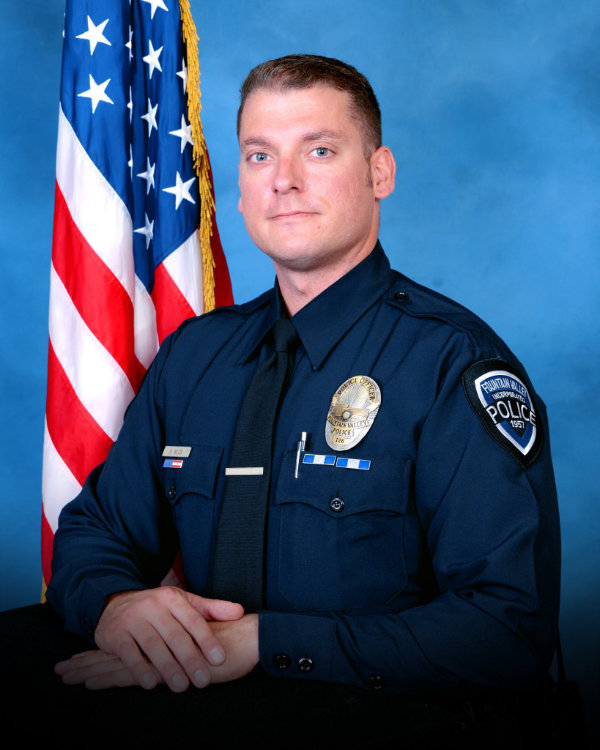 With a heavy heart that we share the passing of our brother Officer Richard G. Nilos, 35, of Corona. Rick was a valued member of the Department and will be greatly missed.

Rick was an 11-year veteran of the Fountain Valley Police Department, having been hired by the Department while attending the Police Academy at Palomar College. Prior to his law enforcement service, Rick served as a United States Marine Infantryman and was among the first to enter and liberate Iraq under fire in 2003 as part of the First Marine Division.

Rick was a recipient of many accolades for his tenure as a Motor Officer assigned to the Traffic Bureau and was a certified Motorcycle Training Officer. He received over 40 commendations - from Traffic Court Referees, victims of crime or vehicle collisions, and even people he issued tickets to! He was a recipient of the Department's Medal of Valor for his actions during a gun battle against a deranged gunman armed with an assault rifle in 2010. He was also twice the recipient of the Department's medal for Lifesaving. Rick was a member of the Department Color Guard, the West County SWAT Crisis Negotiation Team and the Department's Peer Support Team.

Rick was a husband and father to three boys.

Person's wishing to make donations* to Rick's family should make checks payable to:
Fountain Valley Police Benevolent Foundation
18627 Brookhurst # 441
Fountain Valley, CA 92708

We appreciate your support.
*501(c)3 all donations are tax deductible