By accepting you will be accessing a service provided by a third-party external to https://fountainvalleypoa.com/
Thank You For Joining Cop On A Rooftop!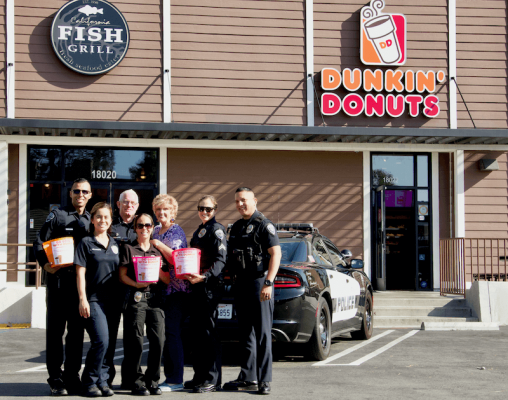 We'd like to take a moment to thank all our Fountain Valley residents for taking the time to donate not just their money but time to enjoy a cup of coffee and donut with us in full support of this year's Special Olympics Cop on a Rooftop at Dunkin' Donuts!
Events such as this and the Law Enforcement Torch Run give us the opportunity to not only give back to an amazing cause but enjoy some one on on time with our community that we truly appreciate.