By accepting you will be accessing a service provided by a third-party external to https://fountainvalleypoa.com/
Fountain Valley officers, firefighters, suit up for 5K superhero-themed fun run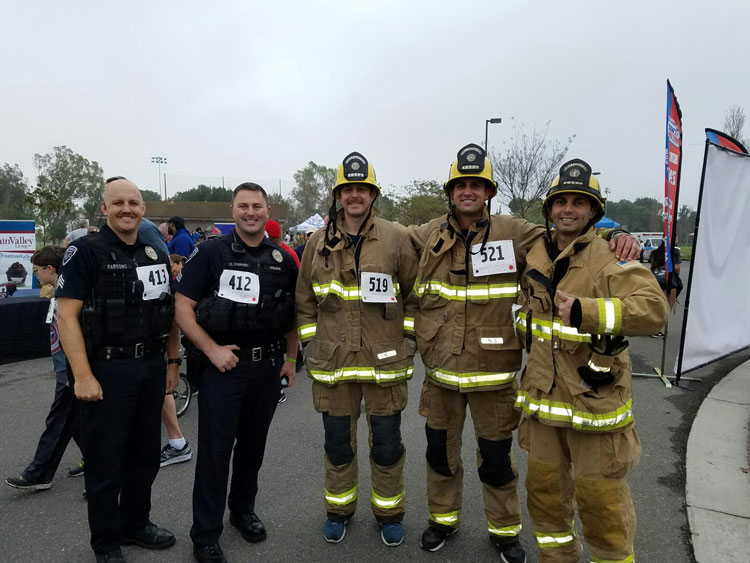 Superheroes, indeed.

Two Fountain Valley Police officers in full uniform were joined by three FV firefighters dressed in turnouts as they tackled the Fountain Valley Community Foundation's 5k Fun Run on Saturday.

The annual event at the Fountain Valley Recreation Center & Sports Park had a superhero theme, with participants encouraged to show up dressed as their favorite character.

Fountain Valley Police Chief Daniel S. Llorens said the participation of Sgt. Mike Parsons and Sgt. Donny Farmer in the Feb. 4 run illustrated the notion that not all superheroes wear capes.
"Police officers are heroes to victims of crime and to their friends and families," Llorens said. "It should come as no surprise that by running in full uniform to raise money for non-profits, they once again distinguish themselves as heroes in the community."

Parsons joked he hoped he would finish the run by sunset.

He did.
To Read the full Article from Behind the Badge OC Click Here