By accepting you will be accessing a service provided by a third-party external to https://fountainvalleypoa.com/
Fountain Valley at the 4th Annual Elwyn Fall Fling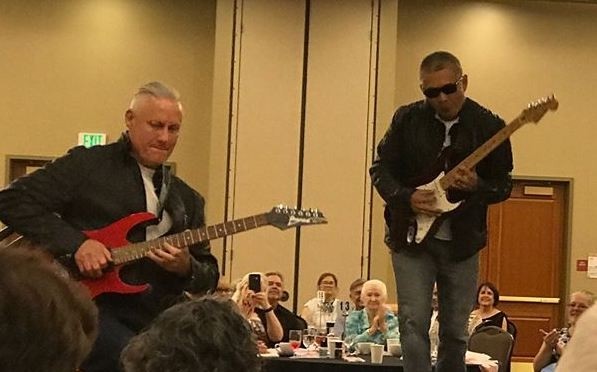 On Saturday, September 23rd, the Fountain Valley Police Officers' Association attended the Fourth Annual Elwyn Fall Fling fundraiser. Elwyn is dedicated to providing service for adults with disabilities.
This year, the fundraiser was 50's and 60's themed. Without hesitation, members of the Fountain Valley POA threw on their leather jackets and rocked out on stage to provide some very impressive entertainment!

We had an absolute blast at this years' event and are already looking forward to next year.
To view the full article and learn more about this event, see the link below.
MY VIEW: Elwyn's Fall Fling full of fun, fundraising
Curt Seeden - http://www.ocregister.com/2017/09/26/my-view-elwyns-fall-fling-full-of-fun-fundraising/